New construction on Svåheia
After a long period of studies, assessments and engineering, we have finally come to the stage that the contract with Norgeshus Egersund As has been signed and the project is started.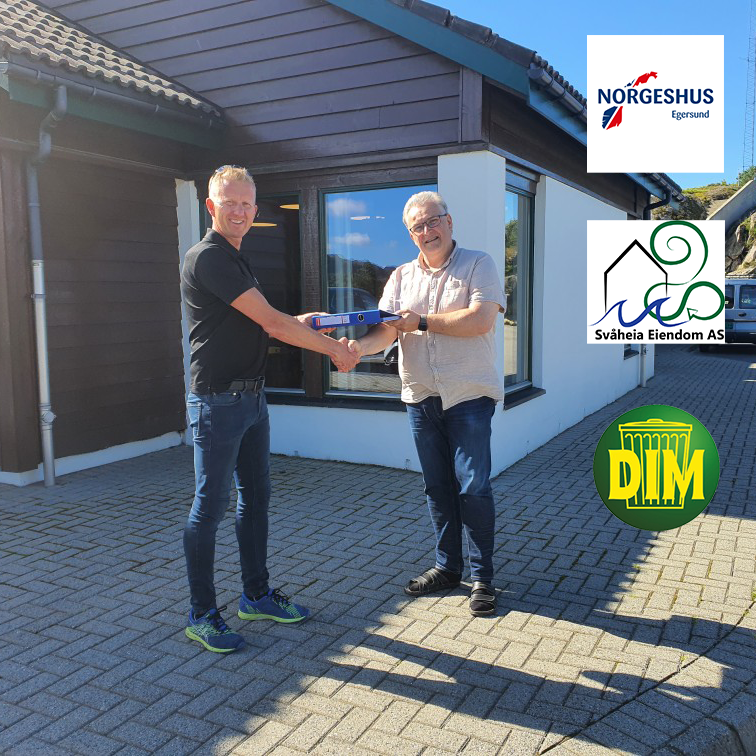 The wardrobe and office facilities at Svåheia have begun to age and the number of employees has increased since DIM was established out here at Svåheia. There has also been a higher focus on health and safety for the renovators. This is developed both through updated regulations and risk assessments for the tasks we perform.
The upgrades that are now starting will provide all renovators with locker room facilities both in the dirty and clean zone. There will also be enough showers so that everyone can get groomed after a hard workday in the service of the community.
There will also be new areas for the employees to rest, so that it is possible for everyone to sit at the same time. This will contribute to increased well-being and ensure an even better communication between the different units and between employees.
Svåheia Eiendom AS is developing the area and infrastructure at Svåheia, but this time it is the employees of Dalane Miljøverk AS(DIM) who will notice the greatest improvements.