We are expanding our team at SEAS!
Svåheia Eiendom AS (SEAS) has experienced significant growth over the recent months, and we see a need to expand our advisory team. We are involved in several different energy and waste related projects, and we are actively working on regulatory processes to prepare our industrial park for our ongoing and future activities. The biggest growth driver is the Horizon Europe project CARBIOW (Carbon Negative Biofuels from Organic Waste), where we have recently been entrusted with greater responsibility and additional tasks. As a result of this development, we are seeking to employ advisors in the fields of waste-to-energy, statistics and analysis, and business development.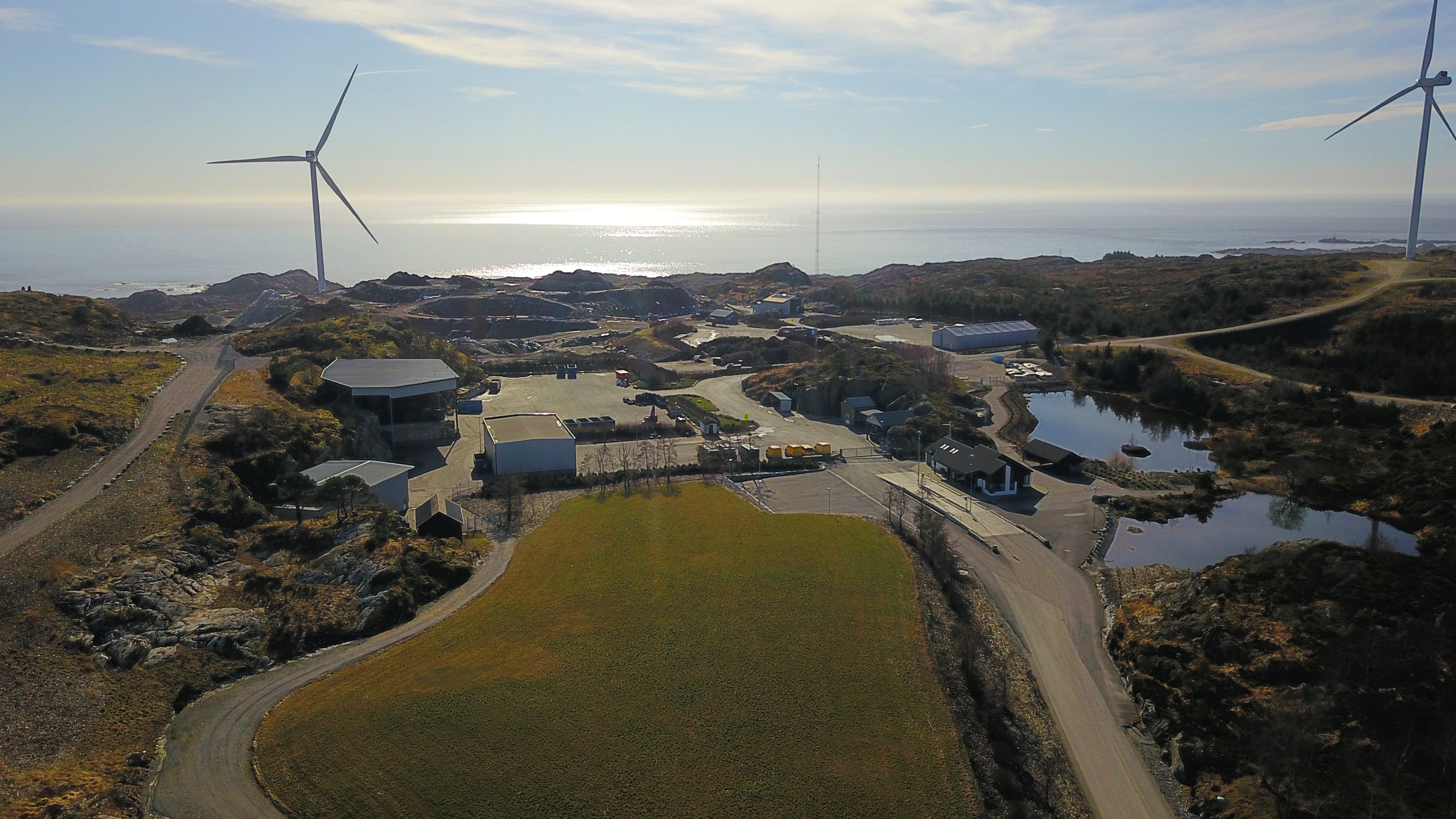 SEAS owns and manages commercial properties at Svaaheia in Eigersund municipality, which is located in the southern part of Rogaland County. At present, Svaaheia is a well-established industrial area with wind turbines, landfills, and a handling area for municipal waste, but our ambitions go far beyond the current scale as the industrial park has great potential for new businesses. Our primary goal is to facilitate the establishment of sustainable companies and be a driving force for business development within waste management, waste-to-energy, renewable energy, and CCUS.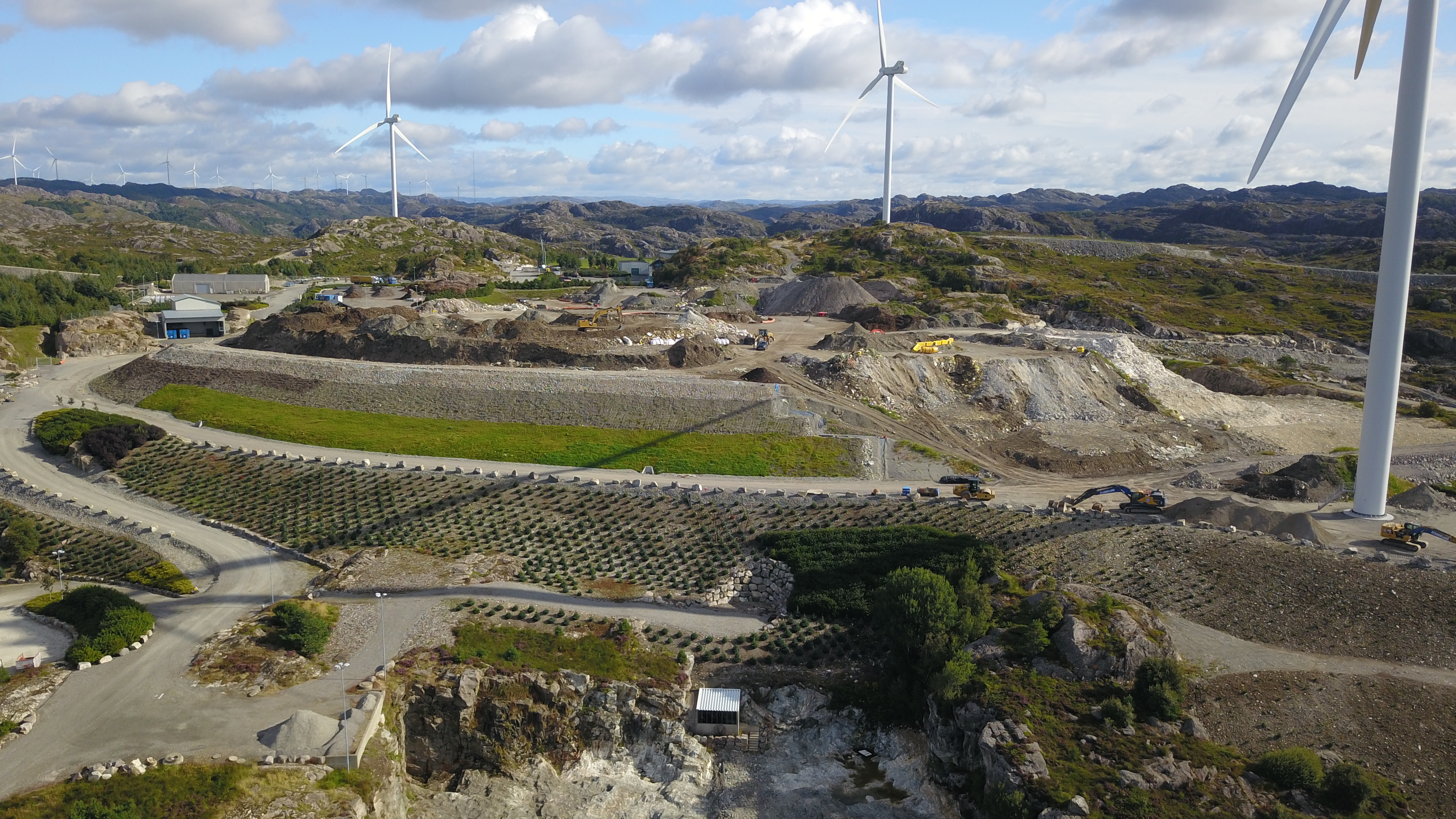 Sustainability, renewable energy, circular value chains and carbon-negative processing solutions are core principles as we look towards the future. Our vision for 2030 is to develop an industrial park that employs 130 highly skilled workers and stands at the forefront of sustainable waste-to-energy processing. It is this vision that led to our collaboration with the EU and the creation of the Horizon Europe project CARBIOW (Carbon Negative Biofuels from Organic Waste). The main goal of this project is to establish an efficient and scalable carbon-negative process to convert organic waste into biofuels for the maritime and aviation sectors.
The need to expand our advisory team is primarily related to the CARBIOW project but accepted candidates will also be involved in other projects as well as the development of the industrial park. We are looking to hire advisors with expertise in the following areas:
Sustainable Waste-to-Energy Processing
As an advisor within the field of Waste-to-Energy, you will be involved in the planning, development and installation of a W-t-E pilot plant here at Svaaheia and participate in the entire process from waste to energy. As a part of our team, you will aid in the identification of technical and safety requirements for logistics and storage of biomass, torrefaction process, oxygen conversion, and syngas production. In order to properly identify safety requirements, safety assessments for the process, storage, and distribution will be necessary, with particular focus on our area and the technology being developed by our partners in the CARBIOW project. Furthermore, we want you to assist in the development of an approved solution for waste conversion with negative carbon emissions, based on thermochemical conversion of biomass into fuel with an integrated CCUS solution. Equally important as the conversion process is what to convert, and therefore you will also be involved in optimizing a homogenized mixture of available organic masses, in order to make the process as efficient as possible.
As an advisor within Statistics and Analysis, you will play a crucial role that spans across the entirety of our organization, laying the foundation upon which the CARBIOW project and other activities will be built. We want you to assist in the development and implementation of methods for collecting, analysing, and presenting information. You will be responsible for information analysis and be an important ally to all SEAS employees. In the CARBIOW project you will directly assist with the identification and mapping of organic waste, carry out relevant analysis, and make the resulting information understandable for decision-makers and stakeholders alike. In our current phase we are focusing on organic waste available in the southern regions of Norway. We also have ambitions to enter the CO2 market and want you to assist in the development of a CCUS roadmap with a focus on the same regions.
Sustainable Business Development
As an advisor in the field of Business Development you will assist us with the many commercial aspects associated with the activities at Svaaheia. We are continuously working to further develop the industrial park and in doing so we collaborate with actors across regions and borders, and over the recent year we have made many crucial connections in Europe. Your work will be tightly associated with the network that we are building and therefore we want you to be just as comfortable establishing new professional relationships as you are with conducting market analysis and developing strategies. We have quite ambitious plans for Svaaheia, and your mandate will be to build a bridge between our solutions and the respective markets. In this position you will be involved in the entire length of the value generation chain, from networking and procurement to the design of commercial strategies and sales. Your contribution to the CARBIOW project will include mapping of available organic waste in southern Norway, establish agreements for the use of organic waste, and investigate how this project can lead to additional value creation and new jobs at Svaaheia. We also have ambitions to enter the CO2 market and want you to assist in the development of a CCUS roadmap with a primary focus on the southern regions of Norway.
Who are we looking for? At SEAS we know that qualifications are relative, and that academic competence can be just as valuable as acquired experience, which is why we encourage anyone who views themselves as qualified to apply. A significant portion of our activities falls within the purview of industrial research, and we utilize academic approaches in most of our projects. As such, it is desirable that you have a master's degree in a field relevant to the position that you apply for. Relevant experience is viewed favourably, and it is of interest if you have previously participated in EU projects, but most important is that you possess and can contribute with relevant expertise in our team. Our activities are diverse and span regional and national borders, with key partners in Norway and around Europe, so it is important that you are proficient in both Norwegian and English.
What can we offer? SEAS is situated in a prime location within an attractive and fast-growing region, surrounded by many exciting developments. Currently, there are six active EU projects in the Egersund area, and we work across sectors and regions to develop a comprehensive network and an active knowledge sphere that you can be a part of. We offer competitive employment conditions, including hybrid pension and negotiable salary, as well as the opportunity to participate in the acclaimed CARBIOW project, which received a perfect score from the EU Commission's expert committee and includes partners across the European continent. As an advisor, you will receive detailed training, which is quality-assured by Dr. Edesio Miranda-Barbosa, SEAS' CTO and an expert evaluator in carbon capture, use, and storage for the Norwegian Research Council, European Innovation Fund, and Horizon Europe. Our CEO, Arild Refsland, guarantees a work environment where you will be heard and seen from day one and you will have the opportunity to actively contribute to one of Europe's most exciting energy projects.
Do you want to apply? Register your application through LinkedIn by June 1st and send a brief application letter and relevant attachments to roger.larsen@svaaheia.no. Tell us about your background, qualifications, and why you want to join us at SEAS.
If you have any questions about SEAS or the advertised positions, contact Arild Refsland (ar@svaaheia.no) or Edesio Miranda-Barbosa (emb@svaaheia.no).