SEAS attended the International Renewable Energy Conference in Madrid (SPIREC 2023)
In February Edesio Miranda-Barbosa travelled to Madrid to represent SEAS at SPIREC 2023, co-hosted by the spanish government and REN21.
This year the IREC conference was held in Spain, and during the days of February 20-24th Edesio Miranda-Barbosa, CTO of SEAS, had the pleasure to engage in an exciting program covering all aspects of renewables. 
SPIREC 2023 was filled with opportunities to learn, share, and connect with colleagues across the renewables industry. Especially valuable to us at SEAS was the presentation given by World Bioenergy Association (WBA) on The Role of Bioenergy in Spain and Beyond, which laid the foundation for a social arena in which Edesio had the opportunity to exchange information connected to our ongoing Horizon Europe project, CARBIOW, and in the process make many connections that will be valuable going forward. 
The highlights from this conference were many and include an interesting section on the critical role of Marine Energy in the sustainability transition, as well as an interesting section on energy communities which presented the wind park installation in the Navarro region of Spain as a case study in community based conflict resolution. Both of these sections provide valuable insights for how to further develop Svaaheia and how to grow alongside our stakeholders in the Dalane region.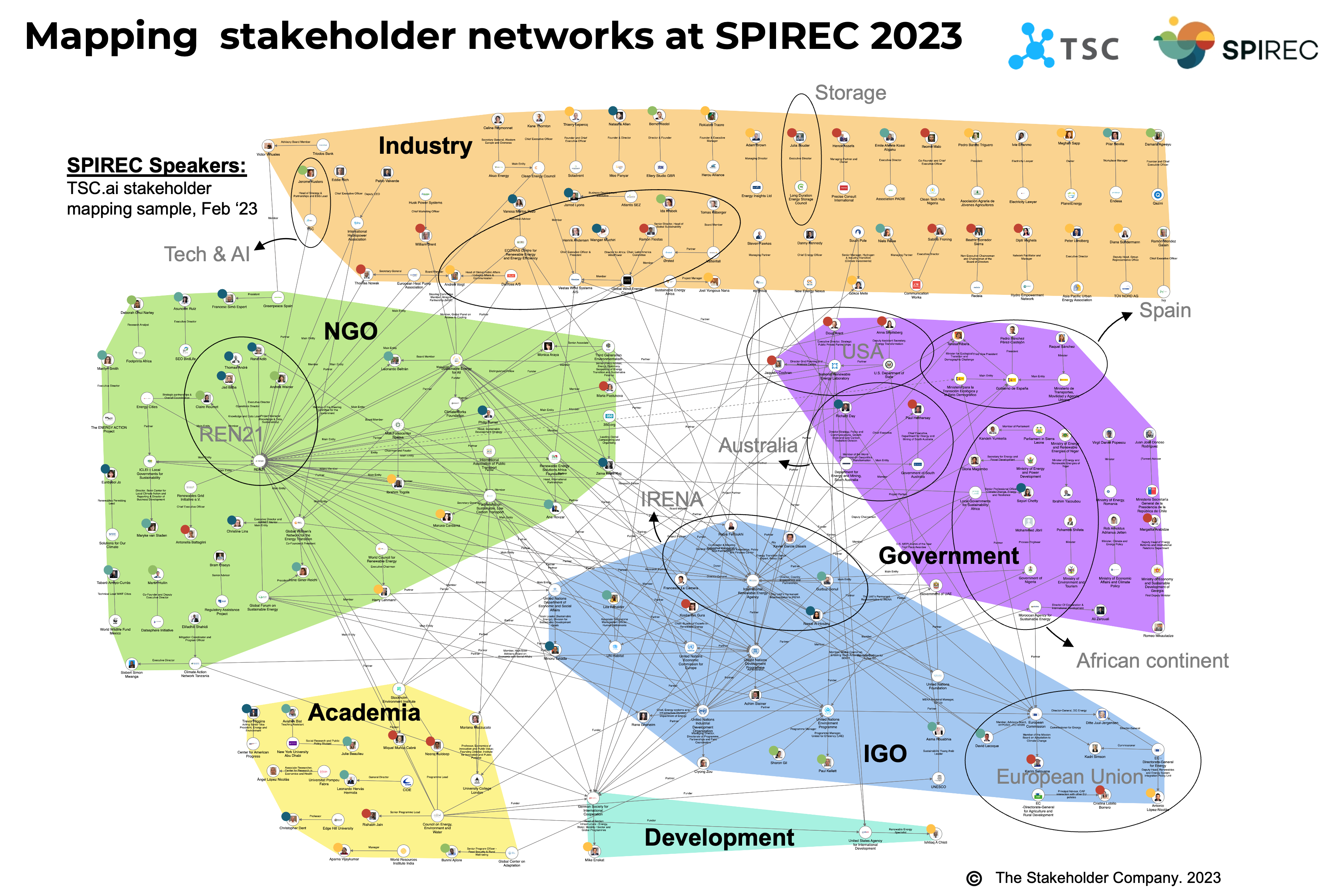 In addition to being educational and inspiring, SPIREC 2023 also created an amazing opportunity to network and form valuable partnerships, as illustrated through this visualisation by The Stakeholder Company.
At the end of the conference, we had the opportunity to visit Valdemingómez Technology Park, which is an urban solid waste treatment center where the energy recovery involves generation of biogas, further cleaning and then injection into the Spanish gas system. 
We at SEAS appreciate this opportunity to learn, share and connect, and would like to extend our gratitude to the organizers, the Spanish government and all attending colleagues for making this event a success.